Purchase
How Licenses Work
EvaluWise is licensed by the number of teachers you need to gather evidence on in a given year. A license is used when you begin your first evaluation or start an independant form for a teacher. You may evaluate that teacher an unlimited number of times during the year.
If you have teachers that you won't be gathering evidence on during the school year, you may also enter them into EvaluWise and they will not count against your yearly licenses.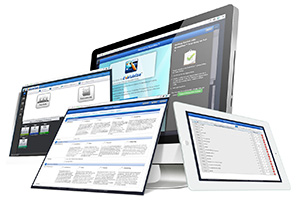 What You Get
Unlimited evaluations and informal observations per licensed teacher.
Secure access from anywhere you have an internet connection.
Free Apps for your iPad or Android tablet, or use any computer with a web browser.
Ongoing updates and new features thoughout the year.