Getting Started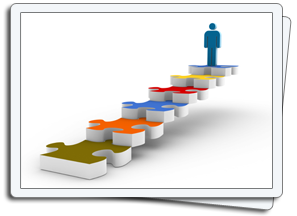 You have two options when you want to start using EvaluWise® . You can create a
free 60-day Trial
account that gives you access to a fully functioning version of EvaluWise@reg; for up to 2 teachers. Or you can
Purchase Licenses for EvaluWise®
.
To get started right away, follow these simple directions.
Once you have created a trial account or purchased licenses:
Step 1: Set up your District/Organization
Create an Organization Account for your district/organization (you will enter the contact information for your district/organization and you will enter information for an account Administrator, who is also a user) View Tutorial
Enter the schools or buildings in your district/organization in which EvaluWise® will be used to evaluate staff. View Tutorial
Create individual Evaluator/User Accounts for each of the evaluators who will be using EvaluWise® (you can have an unlimited number of Evaluators/Users) View Tutorial
Step 2: Enter your Teacher Evaluation Rubric/Criteria
(EvaluWise® works with any evaluation model you wish to use. If you don't already use an evaluation model, check with your state department of education for recommendations or search the internet for public domain research-based models)
Enter your teacher evaluation rubric using the blank forms in EvaluWise® or use the EvaluWise® Rubric Wizard to step you through entering your evaluation criteria. View Video Tutorial
You can add specific performance descriptors to make it easy to distinguish between performance levels when doing the actual rating. View Video Tutorial
Step 3: Enter the teachers/staff who will be evaluated
(If you are purchasing licenses, you can enter as many teachers as you wish, but you will only be able to evaluate the number of teachers for which you have licenses.)
You can enter teacher information manually, one at a time View Video Tutorial
or use the Import feature to upload all your teachers at once using an excel/csv file. View Video Tutorial
Note: EvaluWise® staff can also enter your teachers/staff for you for a minimal fee.
It's that simple! Now you can start scripting and evaluating staff....